Intercard will showcase its first remote management app for arcades, iService, at the Euro Attractions Show in Berlin, Germany next week.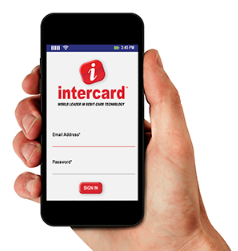 The company said that proprietors will be able to manage one or more arcade locations via Android or iOS wireless devices.
"The iService app is our latest innovation and another industry first in cashless technology," said Scott Sherrod, Intercard's CEO. "It changes the game of arcade management and might be the best game room 'manager' you ever engaged."
The interface displays the current status of the game as well as any recent service issues or pending repairs. If necessary, the user can put a game out of service and refer guests to another game.
The app can also help with other performance issues such as identifying readers that have reached maximum ticket payout.