Leading cashless technology company Intercard has hired Dan Williams, its new director of call centres and customer service worldwide.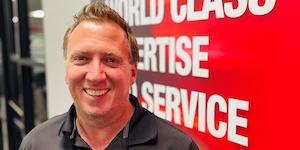 The new hire is part of the company's increased investment in customer service teams and technology.
The company said that as increasing numbers of amusement operators switch to Intercard technology, Williams will be in charge of its global customer service operations, including its call centres, support team and training staff.
Williams said: "Providing world class service is my goal and our customers will be seeing many enhancements in the coming months. Many of our competitors are still doing what they can to reduce costs at the expense of customer service.
"Intercard is doubling down on its investment in people and technology to provide an even higher level of service worldwide."