UNCONTAINED, the VR attraction by XR Immersive Tech, has been selected a finalist for the VR Awards.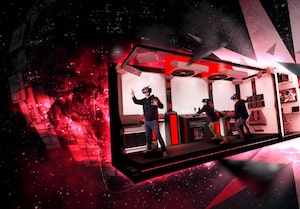 The VR Awards is an annual celebration of immersive technologies that have redefined the market's landscape, hosted by the Academy of International Extended Reality.
Tim Bieber, CEO at Immersive Tech, said: "We are grateful to be a part of the 2022 VR Awards and to be recognised for the ground-breaking innovation we have accomplished.
"As a start-up, we are honoured to be nominated as a finalist in this year's prestigious VR Awards, alongside previous winners such as Valve, HTC, Oculus and Google."
The VR Awards ceremony will take place later this year – in December – when Immersive Tech will find out if it has claimed premiership in the "VR Location-Based Entertainment of the Year" category.