Historian Jim Futrell spoke to Ian Donegan on the origins of the IAAPA Attractions Expo.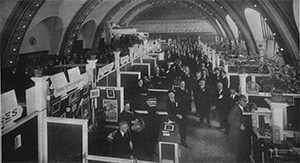 ALTHOUGH the association that would eventually become IAAPA officially started in 1918, its roots can be traced back to the 1800s.
As the amusement park industry began to evolve and mature, various attempts were made to start a trade association but never really solidified. The early US industry was largely started by transport companies including boat and railroad businesses and was considered a subsidiary of these rather than an industry in its own right.