InterGame takes a look at some of the products set to be on display at the IAAPA Expo Europe in London, UK.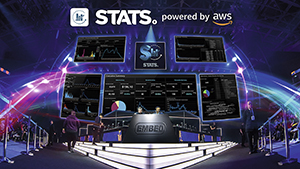 EVENTS & OTHERS: EMBED
Events is an all-new platform by Embed that gives FECs and guests in-sync, in-venue events and links in with the company's existing Toolkit suite. For the innovation, Embed partnered with Ecal, the events and calendar marketing platform.
Using the technology, guests will never miss out on an event or a promotion, as the software automatically syncs to a customer's calendar.
Read the full article in the September issue of InterGame
To receive every print and digital issue of InterGame, subscribe here