IAAPA has cancelled its Spring Summit, due to be held at the Europa Park in Germany, February 2-4.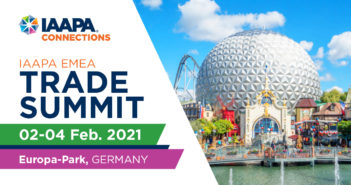 The summit, a trade discussions and virtual exhibition, was set to cover Europe, the Middle East and Africa, but has been cancelled by the organisation after discussing its prospects with exhibitors.
Its Spring Summit, planned for June 1-3 in Belgium, is still going ahead.