As 2019's big show of the year drew to a conclusion last week, the annual Brass Ring award winners were announced along with an increase attendance numbers.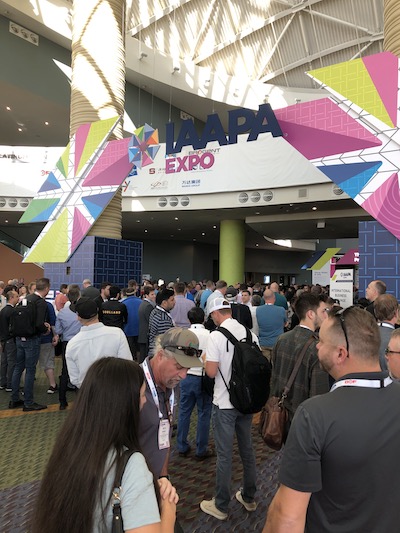 Up by over 1,000 is the number of registered visitors who came to peruse the booths of the 1,146 exhibitors, 27,500 of them considered qualified buyers, up by 1,500 on last year's event.
A selection of the coveted award winners included the Top Family Entertainment Centre going to Cinergy Entertainment in Amarillo, Texas, US.
Kiddie Ride/Attraction First Place went to Treetop Trekking, while Eurogames took second for its Big Car Outlander.
Bob's Space Racers won an image award for its booth along with a gong for it's Hang Time attraction.
HB Leisure took second place for its booth in the 200-399sq.ft category.
A Merchandising and Retail Products second place was taken by Apple Industries for its Marvel Adventure Lab.
Bay Tek won first in the Games and Devices (Arcade and Video Games and Equipment) category for Connect 4 Hoops, while second went to Betson for its Super Bikes 3 by Raw Thrills.
Second place in the Services, Equipment and Supplies category went to the Bouncy Castle Network, for its Booking System.
Best New Product Concept Award second place was achieved by Delta Strike for its Genesis laser tag equipment, while Holovis took first in the Best New Product Concept: Major Ride/Attraction category for its Li-Fly and second for its HoloTrac.