A new VR gaming space is set to open in the city of Birmingham.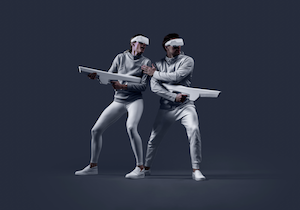 Sandbox VR is set to open a 13,000sq.ft space in Birmingham's biggest shopping space, Grand Central.
It will be the company's third location in Europe and will be an immersive experience, encompassing competitive socialising.
For F&B, the venue will also feature a robotic bartender, "Toni," which can serve up to 80 drinks per hour.
Co-founder and chief operating officer at Sandbox VR, Jake Wilmot-Sitwell, said: "Following our successful launch in Covent Garden last year, we wanted to kick off our expansion across the UK and Ireland by launching the biggest ever Sandbox VR site in the UK's second city.
"As the West Midlands' best connected retail and leisure destination, the Bullring Estate is the ideal location to launch our second UK site, and we are eager to bring our mind-expanding adventures to this amazing market."