A £10m FEC is set to open at the heart of one of the UK's biggest cities.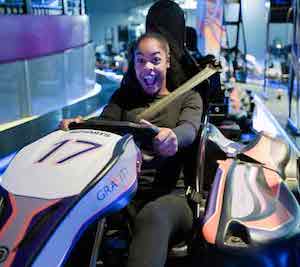 A vacant unit at the heart of Liverpool One will be transformed with the installation of go-karts, augmented-reality (AR) bowling, an urban golf course and more.
It will be the biggest venue yet for Gravity Active Entertainment, which has taken over the 100,000sq.ft former Debenhams store. It currently operates 18 other sites across the UK.
Scheduled to open this winter, the go-kart course will be fully electric and take place over multiple levels themed to Japanese streets. There are also batting cages on offer where guests can take a swing at cricket, basketball and tennis balls. Completing the offering are karaoke booths where customers can sing to their hearts content.
Liverpool City Council gave its approval to the plans in February.