In a move that sounds like a plot from one of its futuristic shooters, VR innovator Hologate is stepping up in the battle against the coronavirus and putting plans in place for ensuring its operators have peace of mind that their equipment is clean.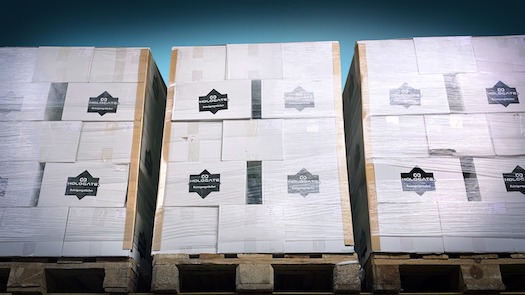 It has released a statement that reads: "As things continue to progress globally, we wanted to check in here and offer some up-to-date information and our persistent support. We know that many of you are experiencing disruptions caused by the coronavirus and we want you to know that we are here for you and yours. Our full team is working tirelessly from home to support the current infrastructure and to try and anticipate your needs.
"With many forced closures currently in place, the need for a supply of disinfectant wipes to clean VR headsets may be not be on many minds at the moment or a priority for Hologate locations, but we have informed our owners and operators that we have seven full pallets of disinfectant wipes in our warehouse and, barring any import/export restrictions, they are ready to be shipped if they need them.
"Our intention when we bought this huge order last year was to make them last several years, but considering the worldwide need for disinfectant wipes, we have made them available to everyone. While they may not be needed right now, we are making them ready in anticipation of locations reopening, and as expected they are moving fast.
"We are also working on implementing a UVC - Ultraviolet C medical grade cleaning solution for Hologate. This technology is lab tested to kill 99.99 per cent of bacteria, virus and fungi.
"We hope to share more information soon. Please let us know if you need anything and we will do our best to help."