Recent data from VR specialist Hologate has shown location-based entertainment is recovering, with the company seeing peak player numbers at 90,000 per week.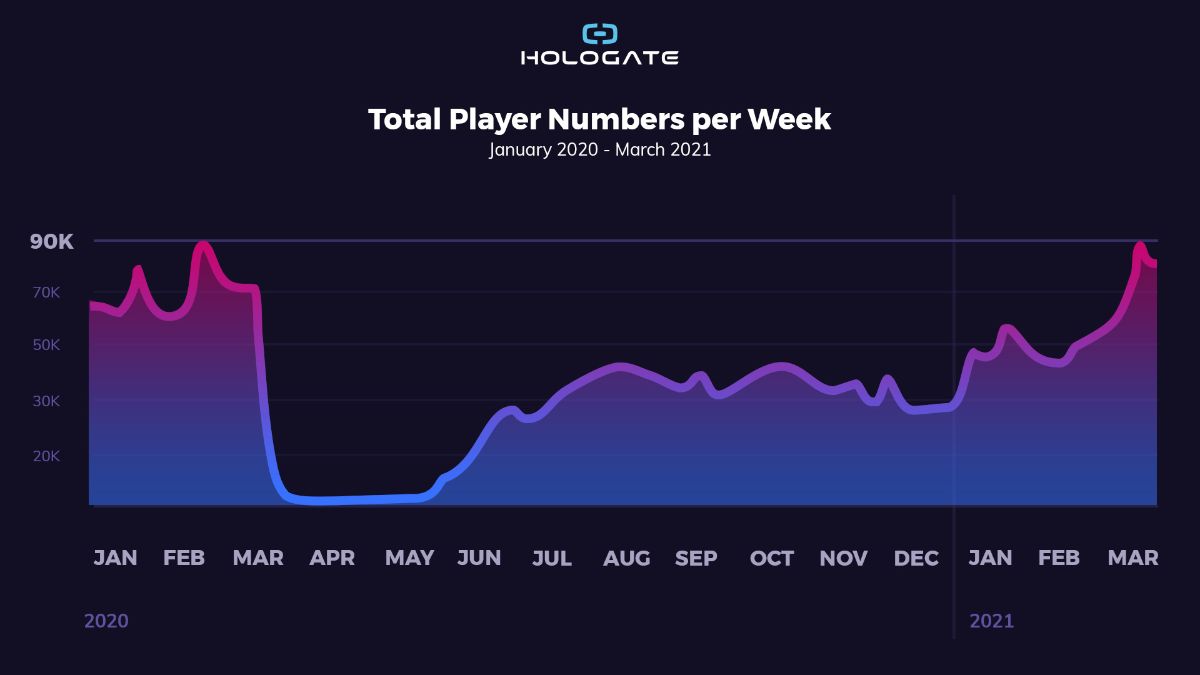 The 90,000 player figure, which represents activity across hundreds of Hologate venues in 36 countries, closely matches the average player data the company recorded in January 2020, just prior to the pandemic shutdown. These numbers are based on the regions that have been allowed to open following the implementation of strict health and safety protocols.
Observations made by Creative Works at the Andretti Indoor Karting & Games and Main Event locations in Texas, US, were that strict hygiene measures were being adhered to, easing visitor doubts on wearing VR headsets.
"We were elated when we started seeing the player numbers starting to spike again," said Hologate CEO Leif Petersen. "We were always confident that guests would eventually return, but I suppose we weren't expecting it to happen this soon and return to 'pre-Covid' numbers as soon as centres were given the authorisation to do so."