Hollywood Bowl Group, one of the leading leisure operators in the UK, has completed a £200,000 investment into its Norwich venue, adding QubicaAMF's HyperBowling system to its lanes.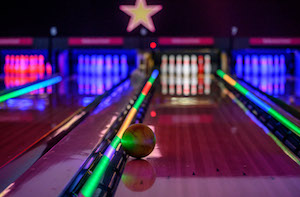 Steve Burns, CEO of Hollywood Bowl Group, said: "Our Norwich centre has been significantly improved thanks to the addition of HyperBowling, an exciting and interactive new way to play bowling, added to enhance the customer experience, and we're extremely happy with the excellent feedback we've received from visitors so far.
"We're absolutely committed to creating great value entertainment venues for all to enjoy as well as showing customers across the country that the fun doesn't have to stop with regular bowling. Our HyperBowling game turns lanes into an interactive video game, and encourages players to break away from what they know about the game, as Norwich becomes a great example of a new generation Hollywood Bowl."
The 26-lane centre now has HyperBowling available on all 26 of its lanes, becoming the first location in the operator's chain in the country to offer this. HyperBowling extends an operator's reach beyond existing bowling population by further gamifying the bowling lane.
Progressive levels have challenging moving coloured targets to hit, earning score multipliers to make wins bigger. Playtime is dependent on how many players are on the lane and how many levels they choose to play, either three, six, or nine.
Each pin knocked down is worth 100 points, meaning a 2x multiplier and eight pins down scores 1,600 points.