A new FEC is set to be constructed at a UK holiday park after its owners secured funding.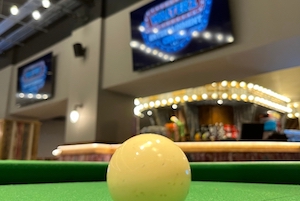 Newton Hall Holiday Park in Blackpool is set to build Walterz, a new entertainment centre featuring a range of attractions according to thebusinessdesk.com.
It will include tenpin bowling, interactive games and karaoke booths, alongside a full F&B offering.
The site contains more than 400 holiday homes and the new FEC will be open to both residents and non-residents alike.
The park's owner, Partington Group, recently received a £5m funding package from HSBC UK to invest in several of its parks.
Rob Kearsley, joint CEO at the Partington Group, said: "This investment allows us to continue with our plans to provide a portfolio of high-quality parks and create the best possible experience for holiday homeowners and short break guests. We look forward to welcoming more visitors from across the UK and seizing further opportunities in the future."