An investment group is set to spend around US$5m to transform a historical site in Antigua into an entertainment and amusement centre.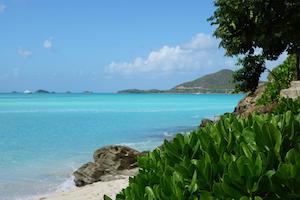 Jamaican company Chukka Caribbean Adventures is expanding into the region by renovating Fort Barrington, adjacent to the Royalton Antigua Resort in Five Islands.
The fortress was built in the 18th century and is located on a strategic hilltop to control the nearby harbour.
Money will be spent on improving the site's historical offerings and exploration of the natural assets.
It will be a joint venture between Chukka Caribbean Adventures and the National Asset Management Company.
It s expected that a memorandum of understanding between the developers and the government will be signed after which construction can begin.