The unique draw of sports and table games.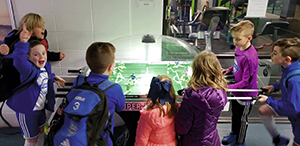 There are few that can resist the urge to compete – the desire to win comes naturally to most. Subsequently, games that give the player the chance to replicate the drama of competitive sports are always a winner.
Valley Dynamo, provider of such games as pool tables, shuffleboard tables, air hockey tables, foosball tables and beer pong, is of the opinion that these games are evergreen, guaranteed to be big earners for operators for years to come.
Read the full article in the April issue of InterGame
To receive every print and digital issue of InterGame subscribe here