Growth in Kuwait's retail sector is forecast by real estate advisory company CBRE this week.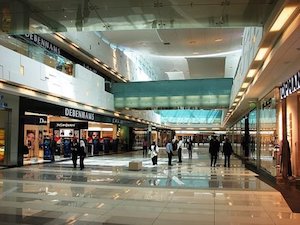 The firm says that by 2021 the country's retail landscape will be divided between popular community venues focusing on F&B and regional shopping locations.
Research had shown that there will be 702,000sq.m. of gross leasable area in eight existing properties in Kuwait with three more developments under way and set for completion during 2021.
Said James Lynn, head of strategic advisory at CBRE: "The changing face of treaditional retail, driven by the global growth of e-commerce, also needs to be carefully managed by owners, developers and property managers in Kuwait. New types of tenants are starting to consider space in malls with corporate businesses leading the trend, drawn by the appeal of convenient F&B, leisure and entertainment options for their employees."
He said that the retail gross leasable area per capita in Kuwait made it third in the GCC and average mall occupancy was strong at 93 per cent. He added that future regional and super-regional retail projects would be larger in scale than at present.