Celebrating 50 years in the business, the US institution that is Bob's Space Racers is enjoying itself at the moment. InterGame caught up with president Jack Cook at IAAPA Expo to find out why.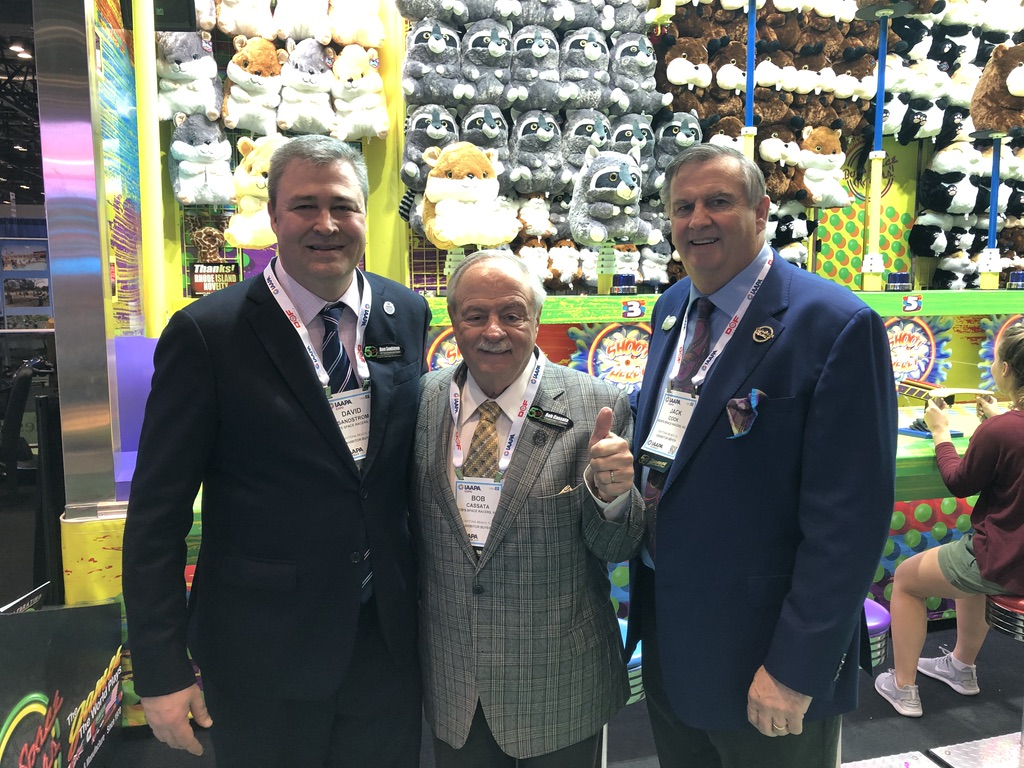 "We've had a very good show," said Cook. "Business is very good everywhere. The parks business, the carnival business with the trailers, domestically especially, things are on the up.
"The US is picking up particularly in the FEC sector. There was a lot of valuable real estate that to the entertainment sector wasn't previously affordable. There are now a lot of ex-department stores and big-box stores closing, prime real estate. Now the operators are partnering with malls, escape rooms, trampoline parks and FECs. It's booming."
Cook explained he thinks BSR has more customers than anyone in the amusement industry, having been established for 50 years. "Our products are suitable for so many sectors, theme park, carnivals, amusement parks, arcades, FECs, corporate customers like Chuck E. Cheese's and Dave & Buster's. We also have our private branding sales with Whac-A-Mole for the home and for trade shows, we custom brand games for people all the time.
"The home version of Whac-A-Mole is doing much better than it was 10 years ago, the corporate branding side is the same. Everybody is looking for interactive entertainment now. We have FECs approaching us asking for attractions that sometimes they will operate for free, just to get people to put their phones down and enjoy themselves and be occupied playing games with friends and family.
At the show, BSR won three IAAPA Brass Ring awards, with best booth in its size category, best new game in the Midway Games and Equipment category for Hang Time and chairman and founder Bob Cassata getting an IAAPA Image award. "Bob's award is probably the biggest one for us. He was inducted into the IAAPA hall of fame a few years ago, the first in the game side of the industry, too. The amusement park sector is much bigger than ours, so we're very proud of that," said Cook.
Image: Bob's Space Racers' Dave Sandstrom, Bob Cassata and Jack Cook