The threat of legal action because a US state governor was allowing casinos to reopen but not arcades, appears to have paid off.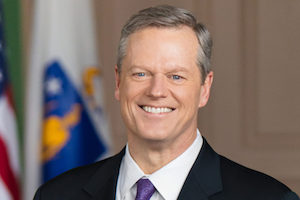 Governor Charlie Baker of Massachusetts faced a federal lawsuit over the issue, brought by a consortium of arcade operators and suppliers, but Governor Baker last week issued an order that arcades in the state can reopen on Thursday of this week.
The action was initially brought by one arcade-bar, Salem's Bit Bar, but was backed by the 'Entertainment Group'. This, says US magazine RePlay, consisted of Betson New England, Family Entertainment Group, Pinz, and Ryan Family Amusements.
George Smith of Family Entertainment Group is quoted as saying: "The motivating factor was that we were about to file a lawsuit in state court." He said that Salem's Bit Bar's own action also helped. The group, however, was advised by lawyers to take the issue to the state Attorney General first.
Restrictions on capacity and other self-distancing and hygiene protocols have now yet been announced. Smith said: "We spent $100,000 to get this done. But I think it will be a positive outcome."
The governor's order also covered an extension of outdoor dining and "any other premises with gaming machines may permit these devices to be used by patrons."