A new theme park opened in the US state of Iowa last week – the Lost Island is a dry park positioned alongside a leading water park of the same name.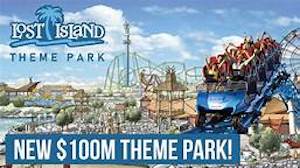 The water park opened in 2001 and has become a top attraction in the US. The new dry park will have a separate entrance alongside it.
The location is in the city of Waterloo and covers 90 acres. It has five themed lands with many major rides, including three roller coasters. The owners are the Bertch family, operators of the adjoining water park.
Construction of the new park began in August of 2019 and continued throughout the pandemic at a cost of around US$100m.