The final of the Merkur esports tournament takes place from today to Sunday, with the top four German teams taking part.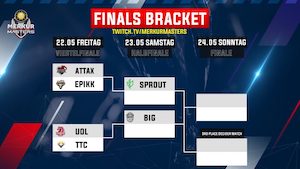 It is the largest national tournament in Germany using the games Counter-Strike:Global Offensive.
The tournament is held twice each year and this year it was originally planned for a venue in Osnabrück but now it will be held on-line. It will be contested by both amateur and semi-professional players for a prize pot of €90,000.