US operator GameWorks with 11 major FECs has announced a significant investment in a series of the top arcade games.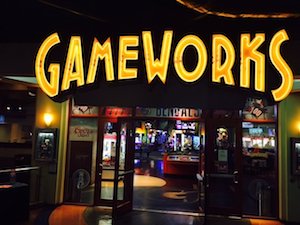 A large consignment of mixed licensed interactive titles will be injected into its estate, said the company, including Raw Thrills' Big Buck HD, Injustice Arcade, Cruis'n Blast and Sega's Ticket Time.
The company said that with the enhancements every location would have at least 140 major games on its floor.
"At GameWorks, we are always focused on ensuring our guests have a great time with us. We want them to have an engaging, fun and unforgettable visit every time, and we offer many options from which to choose. Whether playing a wide range of the latest games or laser tag, participating in or watching esports from our esports lounges, choosing from our wide array of exciting redemption prizes, or enjoying food and drinks in our new, modern American restaurant, The Works Kitchen at GameWorks, GameWorks has something for everyone. We will continue to build upon this broad offering as we strive to be the best entertainment destination for our guests," explained Philip N. Kaplan, chief executive officer at GameWorks.
"In addition to the latest arcade games, GameWorks is leading the way as the first US national esports brand. To this end, we will be expanding our eSports Lounges as part of the company's future growth plans. We currently host more than 100 esports tournaments monthly at our locations and have built a solid reputation in this rapidly growing entertainment segment amongst both players and spectators. Our esports emphasis, coupled with our new corporate ownership, recent leadership changes and the unveiling of The Works Kitchen restaurant concept, all demonstrate the significant investment GameWorks is making in its brand and our guests," Kaplan added.
GameWorks locations are in Chesapeake, Virginia, Denver, Colorado, Las Vegas, Nevada, Minneapolis, Minnesota, Newport, Kentucky, Schaumburg, Illinois and Seattle, Washington. Each is on average 20-30,000sq.ft and contain not just games but other attractions, including laser tag and billiards. All have the recently-introduced The Works Kitchen.