James Cove, one of the founders of Gamesman, has died aged 45 following a three-year battle with mesothelioma.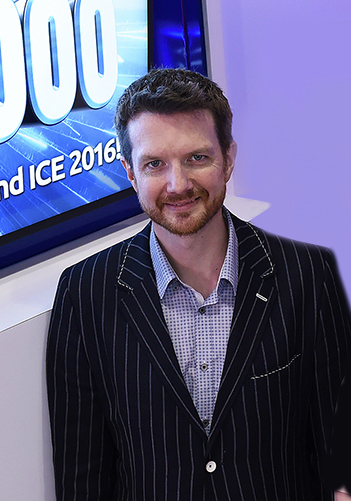 The global gaming machine solutions specialist released this statement today: "It's with great sadness that we report the passing of Gamesman co-founder, James Cove, following a three-year battle fighting mesothelioma - he was aged just 45.
"James founded Gamesman together with Mark Smith, Ken Smith and Dave Partridge in 1996 and served as the company's technical director, helping to establish it as a major force in international gaming. "Despite being given just six months to live following his diagnosis in 2014, James continued his involvement in the industry, attending major events including ICE and even G2E Las Vegas.
"In 2015 Gamesman launched Target25, a campaign to raise £25,000 to be shared between the Royal Marsden Cancer Charity and Mesothelioma UK.
"Target25 exceeded all expectations and thanks to the generous support of friends, colleagues and customers throughout the international gaming industry, it succeeded in raising a total of £54,000, which was shared between the charities which did so much to help James and his family."