Kuwait's Future Kid is on schedule to begin the roll-out of its FECs in its long-term deal with the Al Tijaria Real Estate Company on the coastal strip of Abu Halifa.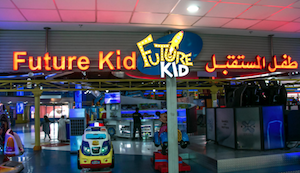 The two companies announced in January a collaboration for the entertainment complex Dome, at Abu Halifa where Al Tijaria has nearly 10,000 square metres of restaurants, cafes and now the Future Kid FEC.
The Dome location for Future Kid will give it 3,000 square metres of space for its rides and games.