Futura Form, a subsidiary of Polin, has developed a new golf-themed playground attraction.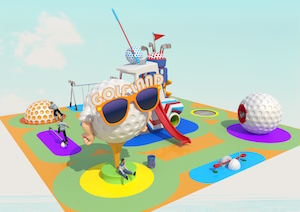 In these playgrounds, children up to age six can slide through small animation slides with their parents, while children between six and 12 can play classic games with larger toys. Safe climbing equipment is also available to boost their self-confidence.
"The new golf-themed playground from Futura Form is the best fit for those who want to create a brand new and exciting playing atmosphere for kids, and young visitors will just want to spend all of their time in this playground with its brilliantly coloured slides and climbing equipment, coming in all forms," the company said.
Different themes are available, upon request.