UK-based children's active leisure company Funda is opening a new facility next month in Lancashire.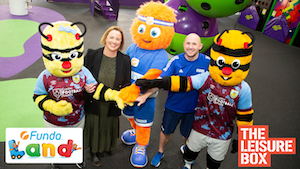 Called Funda Land, the new complex will be located in Pendle, Lancashire, reports The Lancashire Telegraph. It will be located within the 133,000sq.ft leisure facility, The Leisure Box.
Funda Land will include a range of attractions facilitating activities, themed birthday parties and other entertainment alongside its central attractions of indoor soft play, bumper cars and a laser zone.
There will be support available for SEND children at the location, and F&B refreshments will be available at the venue's cafe.
Funda Land opens on December 22.