While the French hospitality industry will reopen on May 19, family entertainment centres will continue to have to wait.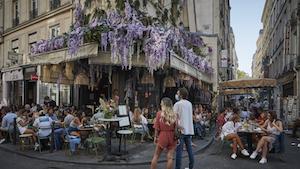 So will machines housed in bars, because the initial easing will only apply to outdoor service. But the industry believes that it will be able to operate inside bars, cafes and restaurants from early June. And it is believed that this will also apply to FECs.
Benjamin Duplan, who operates SAFF Amusement in Paris, told InterGame: "There is nothing definite about a reopening date for FECs, but we believe that it may be early in June, and then it will be subject to capacity restrictions."
Cinemas will reopen on May 19 as well as some other cultural venues, such as museums and concert halls. The latest date for cafes and restaurants indoors wil be June 9.