Capcom has announced a four-player LBVR title based on its hugely popular Resident Evil games series.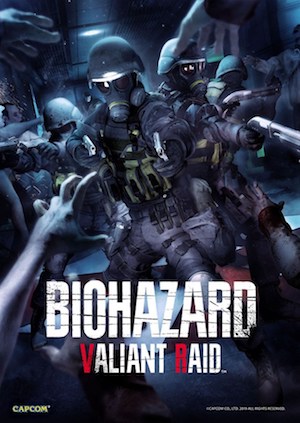 Biohazard Valiant Raid (Biohazard being the title by which the franchise is known in Japan) is set to feature in the VR-X section of the Plaza Capcom Ikebukuro Store in Tokyo, Japan, due to open on July 19.
A four-player co-operative action/horror game, Valiant Raid is the second Resident Evil VR title that Capcom has released, following the home release of Resident Evil 7 on Playstation VR. However, there is no word on whether this new LBVR game is an arcade exclusive.
The title will only be available in this one location to begin with but given the massive popularity of the franchise, it is likely that the game will enjoy a worldwide release if the numbers support it.
Biohazard Valiant Raid features an original story, starring Umbrella Special Forces sent to a laboratory building to investigate a contaminated facility. Capcom promises a "whirlpool of chaos."