Coming next month is a fresh concept for Kuwait – a Quest tag arena, to open at the largest and most prestigious shopping mall in Kuwait City, the Avenues Mall.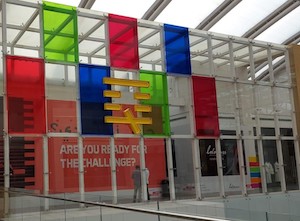 Local operator Al Shaya Group is opening the first Quest, a blueprint for what may well become a series of similar venues across the Middle East, says Alshaya's vice president of its entertainment division, Fernando Medroa.
"We will open it in early October," he told InterGame. "The whole ethos of this new concept, from iPlayCO in Canada, is physical exercise. Players run, jump, climb, bend and stretch, seeking out tag points in the arena." The floor area of the arena is 700sq.m and it includes an integral separate arena for younger children.
Alshaya Group is a multi-faceted commercial organisation bringing some top international brands to Middle East retail and has offices and outlets across the Gulf region. Its entertainment division under Medroa encompasses a KidZania in Kuwait and a Tekzone FEC that opened in 2018 in Kuwait. There are plans to expand this brand into other parts of the region too.