Hasbro and Kingsmen Creative have revealed plans for the world's first family entertainment centre inspired by the popular toy brand Nerf.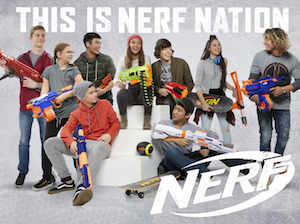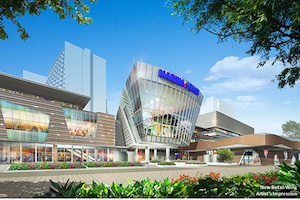 The Marina Square mall in Singapore will be the venue for the first Nerf FEC, LTW Media reports.
Hasbro is partnering with Kingsmen Creative and its subsidiary Nax Singapore on the project. The licensing agreement was signed in February this year to begin working and the two will create, build and operate the venues.
Marina Square's CEO Lim Hock San explained: "Marina Square is positioned as a family mall in the city. The injection of the Nerf experiences fits our overall positioning and strategy to provide more activity-based experiences for the whole family. We believe the concept will be a great draw for both locals and tourists, creating much life and energy in the Marina Centre precinct."
Taking up 18,000sq.ft on the mall's ground level, the indoor attraction will feature multiple activity zones that promote active play, teamwork and encourage participants to explore beyond their comfort zones while having fun.
Andrew Cheng, group CEO at Kingsmen, added: "The Nerf experience is designed to be a year-round family destination and Marina Square is an excellent launchpad for this exciting new attraction - a world's first. Our goal is to create a brand of unique experiences that guests of any age can enjoy and will want to return to. With families constantly on the lookout for things to do together, we are confident that our offering of adrenaline-filled fun, coupled with enriching experiences will be a hit."
Late 2019 is the expected schedule for the opening of the attraction.