UK-based audio-visual technology company Fired Up Technologies has made two senior appointments.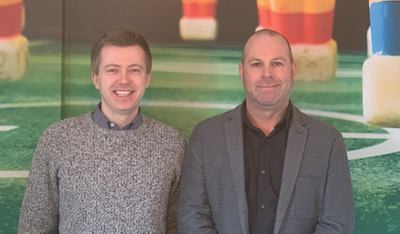 The business, which recently invested in creating its own in-house development team at its Brighouse HQ, has appointed Dan Kurdziej (pictured left) as chief operating officer and Tim Cowley as business development manager.
Kurdziej brings a wealth of business management experience from various industries in both the UK and Europe while Cowley has spent over eight years within the family entertainment sector, most recently working for SPI Global Play in Wrexham.
"We welcome both Dan and Tim's extensive knowledge and experience," said founder and CEO David Wolfenden. "We look forward to the two of them helping shape our growth strategy as we work to improve and sustain our position as a leading provider in audio-visual and interactive technologies across the UK and Europe."