A new entertainment centre is to open in downtown Santa Barbara's Paseo Nuevo at the former site of a Macy's department store.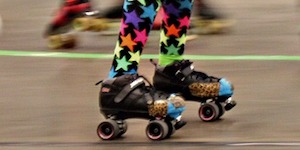 The Aloha Fun Center will include laser tag, an arcade and roller rink, taking up one of the building's three floors.
The company has two other locations in San Jose and Emeryville, and are currently advertising for several new positions, reports local media.
Macy's closed at the location in 2017, with small pop-up stores utilising the space in recent years.
The Aloha Fun Center is aiming to be open before the New Year.