An FEC attraction video has drawn 20m views on the TikTok platform, reports operator Cinergy Entertainment.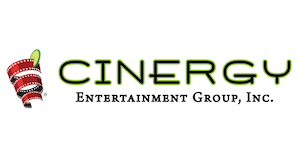 The video of the Omni Arena, the VR esports attraction, shot at a Cinergy FEC in Odessa, Texas, also got three million 'likes', reports the company. Online media outlets such as LADBible and 9GAG also picked up the video.
The Omni Arena revenues at Cinergy Odessa rose by 50 per cent following the exposure, said Todd Maunsell, vice president of Cinergy Entertainment.
"It is unusual to see an FEC operator get so much online marketing exposure, thanks to one of its attractions," said Jan Goetgeluk, founder and CEO of Virtuix, the manufacturer of the Omni Arena. "It illustrates how a unique VR attraction can boost online marketing, guest traffic and ultimately revenues."