Cornwall's Dairyland Farm World, one of the first ever agritainment attractions in the UK, has been sold to new owners.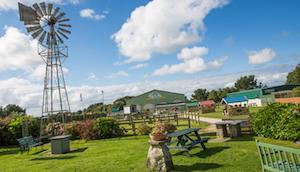 First opened in 1975, the farm business was one of the first in the country to diversify into the leisure sector.
Dairyland Farm World originally combined an agricultural farming memorabilia collection together with the opening of a new rotary milking parlour and viewing gallery.
In a deal thought to worth £2m, the new owners of the 60-acre site have reportedly promised much change.
The site currently features activities including an assault course, nature trails and hayride, a pat-a-pet hay barn, paddocks and pony rides, as well as a maize maze, cafe and restaurant.