Back in action are the Fabyland FECs across Dubai, United Arab Emirates, part of the major Al Othaim Group in Saudi Arabia.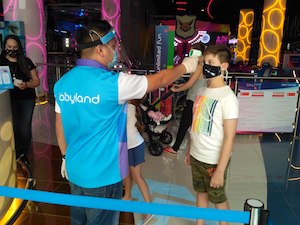 The company announced this week that the futuristic locations at the Nakheel Mall in Palm Jumeirah, Dubai Festival City Mall and Dragon Mart 2 in International City, are now fully open.
The company said: "After months of waiting, Fabyland has ensured all of its facilities are safer for parents to take their families back to fun and physical adventures. Social distancing and other preventive measures against Covid-19 are always being followed across all its centres."
Fahad Al Othaim, vice-chairman of Al Othaim Leisure and Tourism, said: "We have started welcoming our customers back to their favourite 'futuristic' family entertainment destination in the city. All our centres have been sanitized as per the official guidelines. Our staff has been trained to ensure a healthy and safe environment for our guests. With this opening, we are bringing back all our special campaigns for families across these centres. This will help families to participate in special fun activities, rides, games and trampoline activities.
"With the strategic locations of Fabyland, parents shopping with their children may look for an outlet for them in the form of indoor exercise and recreation. All activities and games are hosted in a safe, clean, climate-controlled, supervised environment for kids. Our campaigns will offer value-oriented activities to the customers, who plan to enjoy more hours of entertainment for their children."