Dubai's Expo 2020 will drive VAT revenues over $8bn this year, according to Rajiv Hira, chairman, RHMC Managing Consultants. However the large increases would not be sustained long-term.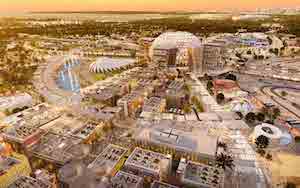 Hira, in a newspaper interview in the Arabian Business, said that over 300,000 businesses and tax groups registered for VAT would provide the figures.
Nearly 200 countries are participating in the Expo 2020, reports the tax consultancy, with growth in retail, hospitality, aviation and shipping.
"Considering the distribution of $7.3bn (AED27bn) on account of VAT, it can be easily concluded too touch around $8bn although we will be observing an increase in capital spending at a faster and larger scale, whereas VAT collection will not increase in that speed."
In another report, the VAT tax revenues are being split between central and local government, by the UAE Cabinet, at a ratio of 30-70 in favour of local government.
Around 25 million people are expected to visit Dubai for Expo 2020.