Cashless solutions provider for the attractions and amusements industry, Embed, will present software as a service, or SaaS, products at the Saudi Entertainment and Amusement (SEA) Expo in Riyadh next week.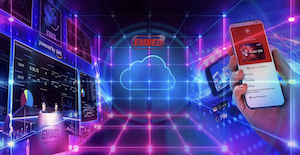 The show takes place on May 28-30 at the Riyadh International Convention and Exhibition Centre, where Embed will be showcasing SaaS products such as the Mobile Wallet, data visualisation dashboard STATS, alongside other integrated hardware and software solutions.
Embed say the Mobile Wallet has been a great success with customers, with both small and large FEC operators reporting a significant improvement in performance results.
Likewise, its Amazon Web Services-powered STATS dashboard is affording operators streamlined opprortunities ot analyse reports and is a "demo-in-demand" at the recent IAAPA, DEAL and Amusement Expo shows.
"We are excited about our return to the Middle East since DEAL 2023! We share the same aspiration as His Royal Majesty's Saudi Vision 2030, with the firm belief that with the entertainment sector at the core of the endeavour, we can dramatically transform the industry," shares Renee Welsh, CEO at Embed.
The Embed team will also be exhibiting at IAAPA Expo Asia from June 13-16 at Marina Bay Sands in Singapore.