The amusement machine shields developed by Elaut USA and featured in this column earlier in the week, are now also available in Europe, says the Belgian-based company.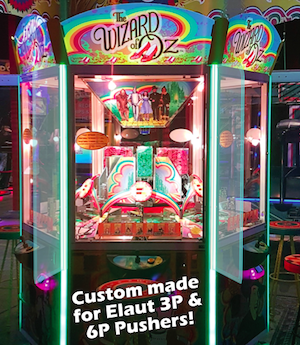 Designed for the Elaut pusher and crane machines, the shield will fit the three-player and six-player models that form the bulk of the Elaut portfolio and permits players to use the games without close contact with other players.
The shield reflects the light from the LED cabinet corners and helps to make the game even more attractive. The shield needs only a screwdriver and spanner to install or remove.