Netherlands-based theme park Efteling will go through a 20-acre expansion, set to open in 2021, part of which will be a new Max & Moritz dual track roller coaster, replacing the original Bobbaan coaster.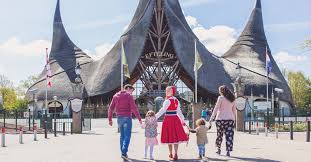 That ride will open later this year.
The park, close to Eindhoven, is themed around the Grimms' fairytales. It has described its expansion project as World of Efteling 2030, taking up space to the east of the current park. The plans are in front of the Loon op Zand municipal council now and is expected to be approved with work beginning at the end of this summer.
The park originally opened in 1952 as a sports and recreation venue, with its Fairytale Forest centrepiece as its main attraction. In the 1980s it grew, adding fresh and larger attractions and is now one of Europe's largest parks.