Ibn Battuta Mall in Dubai is hosting space-themed educational activities to mark the religious festival of Eid Al Adha.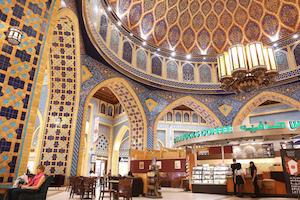 The event, which will run from August 21 to September 10, will feature host of displays and activities including a 3D outer space simulation, a virtual reality capsule, a Mars Rover replica, a miniature space station, and a 3D space photo wall.
The 3D simulation displays several space models and a low gravity simulator while the VR capsule will take visitors for a moon walk.
A miniature space station will serve as an educational hub teaching guests how a space station is operated while time and space will be explained through interactive games in an arts and crafts zone.
The space-themed events mark the start of a range of attractions the mall has planned over the festival period, illustrating just how important "retailtainment' has become to malls in their bid to revive flagging fortunes and improve footfall.