The organisers of London's EAG International 2015 have confirmed that for the first time it will be twinned with a new Visitor Attraction Expo.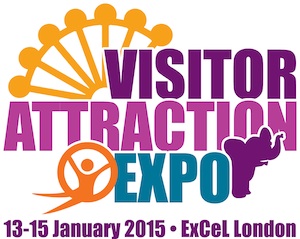 Following on from the 2014 edition of the show, which was considered to be among the most successful in the event's five-year history, next year's EAG will be held at ExCeL on January 13-15.
Launching to coincide with EAG will be the new BALPPA-backed Visitor Attraction Expo. With both events due to be held at ExCeL at the same time, a single visitor badge will provide access to both.
"In addition to representing the interests of owners, managers and developers, the BALPPA membership includes a large number of trade suppliers who have for some time been requesting our own expo," said BALPPA chief executive Paul Kelly. "We believe that such a show sits well within our strategy of supporting members through seminars, education programmes and the provision of networking opportunities."
EAG International chairman Martin Burlin welcomed the announcement, stating that the new expo will give the leisure parks, piers, zoos and static attractions sector "an annual event which it can call its own, right here in the UK."
"We are experiencing increased crossover between the amusements and attractions sectors so this move reflects what's happening out there in the market," he said. I understand that there is strong interest from potential exhibitors and believe that EAG International's 5,000-plus visitors will help in delivering a robust start for this exciting new event."