January's EAG International and the Visitor Attraction Expo, held simultaneously at London's ExCeL, attracted more than 5,000 unique visitors.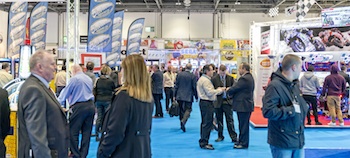 According to organiser Karen Cooke of Swan Events, the 2016 shows recorded a total number of 5,236 unique visitors. Total attendance – including the visitors who attended on more than one day – grew this year, she said.
"Effectively, this means that visitors are finding more value from the show and investing time during their visit," she said. "We're particularly pleased that, in spite of uncertainties in several European markets, the percentage of international visitors to EAG and VAE has increased, at a time when our exhibitors are emphasising the importance of overseas buyers."
In 2017, EAG International and the Visitor Attraction Expo will take place at ExCeL from January 17-19.