EAG International continues today at London's ExCeL centre following an opening day that, although a little slow to start, had attracted a significant number of visitors by its close.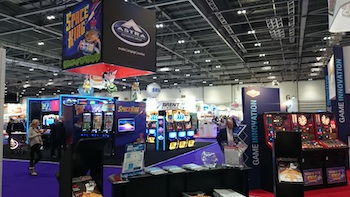 Many international suppliers and manufacturers are represented by distributors in Europe, with the likes of ICE working with Sega, Apple Industries and Adrenaline Amusements present on the Bandai Namco stand, and Coastal Amusements, LAI and Bay Tek products on the Harry Levy booth.
Betson's Fishbowl Frenzy, one of the standout products on the recent IAAPA Attractions Expo, is on show among UDC's collection of products, while Elaut works with local distributor Crown Direct and has brought a range of pushers, cranes and new ticket redemption games to the show. UNIS and Stern Pinball, meanwhile, are represented in the region by Instance Automatics and Electrocoin, respectively.
On the gaming side, the show has attracted a range of AWP and other gaming machine suppliers, including Astra, Concept Games, Entnet, Fair Games, Reflex Gaming, RLMS and Wessex Coin, among many others. Even with the big ICE Totally Gaming show due to be held in less than a month's time, EAG continues to demonstrate that there is a need for an event dedicated to the pub/club and street gaming markets.
EAG International closes on Thursday.