DXB Entertainments, operator of some of the Middle East's biggest theme parks, plans to break even during the second half of next year. The company made the pledge in revealing its interim results for the quarter ended March 31, 2019.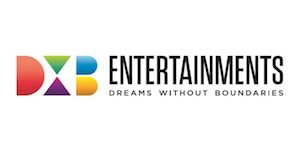 It showed revenues of AED142m, 760,000 visits and 72 per cent occupancy of its Lapita Hotel in Dubai. The EBITDA losses have increased marginally to AED21m but when adjusted there is a 10 per cent improvement to AED19m.
Visits were down in the quarter from 851,000 or 11 per cent on the same period of last year and revenue down 18 per cent from last year's AED173m. There is a net loss of AED216m up 3 per cent on the AED210m last year.
The company noted that international visitors now accounted for 45 per cent of the parks' attendance figures.
Said Mohamed Almulla, CEO and managing director: "Not unexpectedly we have seen a reduction in this quarter's visitor numbers compared to last year, a typical pattern for a theme park in its second year as the domestic target market consolidates to a core of repeat visitors. Our job now is to maximise the revenues potential of our established domestic base while growing our international visitor numbers.
"Building our international visitation, which delivers higher yields, will play an important role in delivering our target of EBITDA break-even during the second half of 2020. Our target is to achieve upwards of 60 per cent international visitation which will be delivered by our hotel strategy, strategic partnerships and the expansion of Motiongate Dubai and Bollywood Parks Dubai which will offer thrill rides allowing us to target new demographics."