Dudley Tenpin bowling centre is to reopen soon after a £1m investment with more lanes, a cocktail bar and soft play area.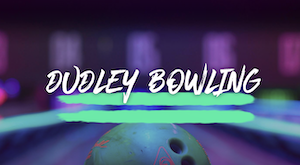 Tenpin Dudley has undergone a £1m makeover with new lanes, new dynamic LED lighting plus a new soft play area for children, reports the Express & Star website.
The Black Country entertainment centre has been given a complete makeover by leading UK bowling and entertainment brand Tenpin.
The facility in Castlegate Park, Dudley, has had an additional six new bowling lanes created, all newly designed with the new LED lighting system.
A new bar serving cocktails has opened while the arcade space has been expanded with pool tables.
A new soft play area has also been added with plenty to offer from slides to tunnels, plus more to keep children entertained.
The newly-refurbished site follows on from recent investment in the region, after Tenpin opened a brand new £3m centre in Walsall.