A one-day conference is being held on the eve of the DEAL show in Dubai, on April 8.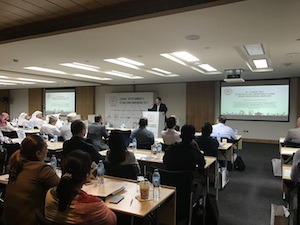 The conference has been organised by the Middle East's trade association, MENALAC, and will be held at the show venue, the World Trade Centre.
The sessions will concentrate on operational aspects of the entertainment industry and are sponsored by IEC, the organisers of the DEAL show.
The Conference Committee, consisting of Andrew Such, operations director of MAF Leisure, Mohammed Salem, CEO at Al Othaim Leisure, Prakash Vivekanand of ASI and Peter Poyck, general manager operations at Adventure Lane in the UAE, chose the conference topics.
"The Conference Committee has a wealth of operations experience in the MENA region and the programme has been designed to derive more impact from any type of leisure operation, be it theme parks, water parks, FECs and LBEs or play and edutainment venues. Our endeavour at MENALAC is always to create educational initiatives that are tailor-made to suit the operational characteristics of the MENA market and thus improve the operating standards in our region," said Mohammed Salem.
The programme will range from analysing the status of the market to motivating staff through best HR practices. It will also include loyalty programmes for repeat play, tracking attraction operations, using social media effectively, virtual reality and its operational nuances and benefiting from adventure-based leisure facilities.
For more information on the conference or to register as a delegate, contact Ms Nawal Zioui, administration manager of MENALAC on [email protected]