The current coronavirus lockdown in the US, which has seen movie theatre chains close in their droves, has seen the unexpected revival of an iconic American entertainment attraction - the drive-in theatre.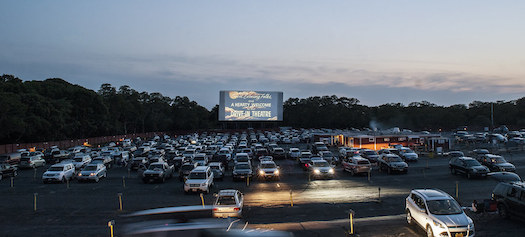 While many may think the concept is a relic from the '50s, there are actually 305 still operating across the country, according to the United Drive-In Theatre Owners Association. It says every state has a drive-in movie theatre except Alaska, Delaware, Hawaii, Louisiana and North Dakota.
Most theatres open only in the summer, but some operators have decided to get an early start this year to provide families and provide an escape to the current pandemic restrictions, according to a report in the Independent.
Families isolated from other visitors by their vehicles, the pastime has become the perfect solution to social distancing in public places.
Even before Covid-19, the drive-in industry had been making something of a comeback with showings sold out days in advance. There are even reports of the concept being enjoyed as far afield as South Korea.