With the Walt Disney World theme parks in Florida reopening progressively from July 11, industry observers have been examining how the giant parks are going to handle reduced numbers and guest-flow levels.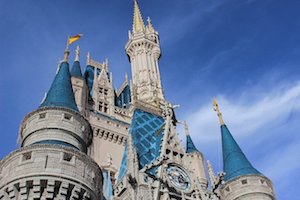 The Magic Kingdom and Animal Kingdom open on July 11, with EPCOT and Hollywood Studios on July 15. The various hotels, self-catering and camp grounds in the group will also reopen.
The main change is in what they call 'park hopping', moving from one park to another on the same day. This will no longer be an option for guests. Resort hotel guests will no longer have free Magic Bands to gain access to the parks. Instead, they will have to use the My Disney Experience mobile app.
Using the Disney Park Pass System, guests, including annual pass holders, will make a reservation in advance for each park entry. The lead guest will need both a park reservation and valid admission for the same park on the same day for each person in the party aged three and upwards.
Booking dates are already open – as from June 22 – for hotel guests with theme park admission who can make reservations for the length of their stay. From Friday of last week, annual pass holders without a resort stay could make theme park reservations for up to three days at a time. From June 28, existing ticket holders could make reservations for the number of days of valid theme park admission.