The local lockdown in the Liverpool area of England is described by BACTA as "very disappointing" as far as adult gaming centres (AGCs) are concerned.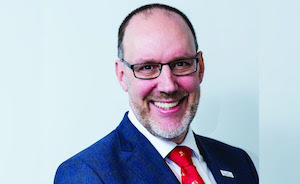 "AGCs are Covid-secure. They have in place robust risk mitigation measures and rarely have more than a handful of customers in the shop at any one time. They don't serve alcohol," said John White, CEO of the trade association.
"Earlier in the year they were deemed to be safe enough to be one of the first sectors to be re-opened, ahead of some of the categories we are now told can stay open in the Liverpool City region under the Tier 3 restrictions."
The association has been in touch with the relevant ministry to investigate the subject and has written to Prime Minister Boris Johnson.
Liverpool has been designated as a "very high" Covid alert region and in addition to AGCs, bars, pubs, gyms, casinos, leisure centres and betting shops have to close from today for four weeks.