The postponed DEAL trade show – the largest in the Middle East for the amusement industry – will be held virtually this September.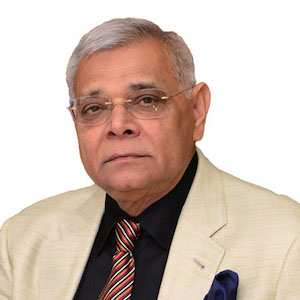 The organisers of the show, International Expo Consults, told InterGame today that a face-to-face show in 2022 will be held at the usual venue, the World Trade Centre in Dubai, from March 28-30.
The exhibition, for theme parks, amusement locations and FECs, was postponed twice in 2021 in the face of the pandemic. Now, IEC will run the 2021 show virtually from September 6-8.
IEC CEO Sharif Rahman (pictured) said: "DEAL - as it does every year - will bring innovative concepts within this virtual format as well, from the world over, which would include VR, arcade games, redemption games, payment concepts, simulation rides, inflatables among several others. Our primary objective with this virtual edition is to provide a solid platform during these challenging times for any company that wants to enter the market or introduce a new product relevant to the industry. This virtual show will be a launchpad for the brands that would be participating in the live in-person show on 28-30 March 2022."
The last "in-person" DEAL show in 2019 had nearly 300 exhibitors, including 70 first-timers from over 40 countries.
The virtual event will help to focus attention on the region, especially as at the same time, an in-person show for the sector is due to take place in neighbouring Saudi Arabia. The SEA show is set for September 7-9 in Riyadh. This will mean an overlap between the two events. At the time of writing, the SEA show is still on schedule.