Amid positive second quarter results for 2019, Dave & Buster's has set out five priorities to drive future growth.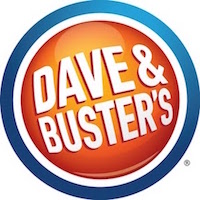 These priorities are the revitalisation of existing stores, building deeper guest engagement, disciplined cost management to fuel growth investments, investment in highest-return new store locations, and continued capital return to shareholders.
Scott Bowman, chief financial officer, said: "We intend to maintain and build upon our industry leading position, even as new entrants in our market are creating a more competitive operating environment. Despite challenges, our team once again delivered solid overall results. Consistent with our commitment to deliver outstanding margins, and in light of our revised outlook, we have taken cost management actions to facilitate greater investments to increase traffic and same store sales. We look forward to reporting on our progress."
The Q2 results for 2019 showed that the company has seen total revenues increase eight per cent year-on-year to $344.6m, up from $319.2m. Number of stores increased 11.1 per cent to 130 from 117, and adjusted EBITDA increased 4.4 per cent to $86m from $82.4m.